Drug and Alcohol Rehab in
North Carolina
Proven Addiction Treatment Programs
BRADFORD HEALTH SERVICES
SUCCESSFULLY TREATS
DRUG & ALCOHOL ADDICTION IN NORTH CAROLINA
BRADFORD HEALTH SERVICES HAS BEEN
SUCCESSFULLY TREATING
ALCOHOL AND DRUG ADDICTION
since 1977
At Bradford, we understand that addiction affects each person differently, which is why our practices are based on proven recovery methods, treating you where you currently are for where you want to be. In North Carolina, we offer compassionate care with a personalized treatment plan to match your specific needs and circumstances at every step of your recovery journey.
Bradford's multilevel treatment approach covers a full continuum of care, including inpatient rehab with onsite detox services, continuing care, and intensive outpatient programs. Our expert medical, clinical, and support professionals provide quality care accredited by the Joint Commission with outcomes recognized by leading insurance companies.
BRADFORD REHAB PROGRAMS IN NORTH CAROLINA
Bradford has a program and place for you no matter where you are on your recovery journey. Our rehab centers are within a short drive of all major cities in North Carolina, offering proven addiction treatment close to home.
Our rehab facilities located in or convenient to North Carolina:
One Call Can Change

Everything
We're here for you. Recovery advisors are available 24/7. 
ADDICTION TREATMENT PROGRAMS IN NORTH CAROLINA
Bradford's addiction treatment programs use proven methods to create customized treatment plans for each patient. Our clinical professionals listen to you and learn your story to better address your physical, emotional, and lifestyle needs. We understand what you are going through and where you currently are because many of us have been there ourselves. 
Red Oak Recovery
Located in the Blue Ridge Mountains, Bradford's Red Oak Recovery offers
personalized recovery plans for young men.
Foothills at Red Oak Recovery
Our Foothills campus, northeast of Charlotte, offers proven treatment methods for adolescent males.
The Willows at Red Oak Recovery
The Willows, our women's addiction treatment center near Asheville, offers quality treatment in a serene landscape.
Cornerstone of Recovery
Convenient to North Carolina, Cornerstone of Recovery in Knoxville, TN offers proven inpatient & outpatient rehab programs.
Outpatient Rehab Locations Convenient to North Carolina
Many of our outpatient rehab facilities are located within convenient driving distance of most major cities in North Carolina. In an outpatient treatment program, individuals can engage in everyday responsibilities while living in a supportive sober living environment or their own home. Each of our facilities offer a variety of therapy programs and schedules to suit any need. We also offer most outpatient programs via telehealth.
Our Red Oak Recovery campuses use the 12-step philosophy. Studies show that when 12-step-based support is combined with good clinical care, individuals are more likely to achieve long-term recovery, have fewer relapses, and re-engage in their recovery after a relapse. Healthy 12-step-based communities allow for social support and encouragement when individuals need it the most.
We admitted we were powerless over alcohol — that our lives had become unmanageable.
Came to believe that a Power greater than ourselves could restore us to sanity.
Made a decision to turn our will and our lives over to the care of God as we understood Him.
Made a searching and fearless moral inventory of ourselves.
Admitted to God, to ourselves, and to another human being the exact nature of our wrongs.
Were entirely ready to have God remove all these defects of character.
Humbly asked Him to remove our shortcomings.
Made a list of all persons we had harmed, and became willing to make amends to them all.
Made direct amends to such people wherever possible, except when to do so would injure them or others.
Continued to take personal inventory and when we were wrong promptly admitted it.
Continued to improve our relationship with God, praying for knowledge of   His will for us.
Having had a spiritual awakening, we tried to carry this message, and to practice these principles.
The Bradford


CONTINUUM OF
care
Our complete continuum of care makes it possible to develop every patient's treatment plan, matching their specific circumstances and needs at every step of their recovery journey.
Our inpatient addiction treatment centers offer intensive programs for alcohol or drug addiction in a supportive residential environment.
Comfortable, safe, and supportive: our detox programs at each inpatient treatment facility help you begin your recovery story.
Our Extended Care program is tailored to address barriers to recovery for patients who have difficulty establishing and maintaining long-term sobriety.
Commute to drug and alcohol addiction treatment while maintaining your life at home, and begin your recovery journey in a supportive community.
Our outpatient programs are offered in morning and evening sessions throughout the week to best fit your individual schedule.
Our Reprieve programs use a unique blend of reflection on the 12 Steps with community service and life skills programming to build a strong foundation of recovery.
IN NORTH CAROLINA, DRUG & ALCOHOL ADDICTION IS A GROWING PROBLEM
Addiction to drugs and alcohol is a problem that has continued to grow in North Carolina. Drug overdose deaths have sharply increased in recent years. The North Carolina Department of Health and Human Services reports a 40% increase in overdose deaths from 2019 to 2020. There are many factors behind the rise in addiction and overdose rates in North Carolina, including an increase in fentanyl-laced and synthetic drugs, misconceptions about the cost of rehab, a stigma surrounding addiction, and social isolation. 
These statistics show the desperate need for effective drug and alcohol rehab programs in North Carolina. Bradford is committed providing high-quality addiction treatment that is both accessible and affordable. We constantly innovate our programming and services to best support recovery in communities across North Carolina.
For more information or for immediate, confidential help, we're here for you, 24 hours a day, seven days a week.
We accept insurance plans from most providers, including Blue Cross Blue Shield of North Carolina, Humana, and Aetna. Contact us for a free insurance verfication to find out what benefits are available through your plan.
What is the cost of an addiction rehab program in North Carolina?
The cost will differ depending on the individual and the level of care recommended. We accept several insurance plans at our locations in North Carolina. We also offer several payment options that make treatment affordable.
How long is/are your programs?
Bradford offers a variety of addiction treatment programs at our Red Oak Recovery campuses in North Carolina and at our convenient locations across the Southest. This means that program length will vary. Our clinical professionals will examine your individual needs and situation to determine the level of care and length of your treatment.
What can I expect when I call the helpline?
When you call our 24/7 helpline, you will connect with an empathetic, passionate professional who can answer any questions you have about the process at our North Carolina facilities. Our Care Coordinator will collect demographic and insurance info after taking a brief assessment of your situation. They will also schedule your free, confidential consultation with our certified clinical team. Consultations can be completed during your initial call and are generally 30-45 minutes.
What insurance do you accept at your North Carolina rehab facilities?
To verify your benefits, visit our Insurance page. Our Patient Financial Services teams will guide you through your particular insurance carrier's coverage for addiction treatment.
Is there a licensed medical professional on-site?
Our North Carolina rehab centers, located in Leicester, Asheville, and Ellenboro, have licensed medical professionals on-site every day of the week.
Will I have a roommate in a rehab program?
Addiction is a disease that thrives in isolation. All residents at our North Carolina campuses will room with someone to encourage accountability and fellowship.
Wherever you are on your recovery journey,
BRADFORD HAS A PLACE FOR YOU.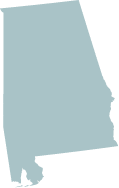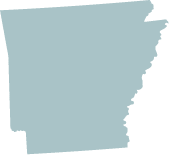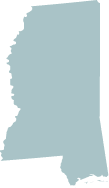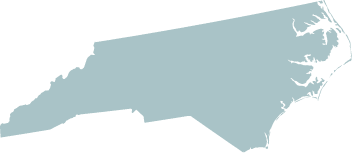 ALABAMA
ARKANSAS
MISSISSIPPI
NORTH CAROLINA
TENNESSEE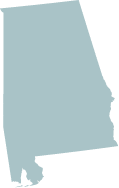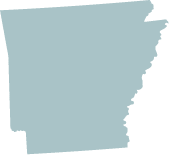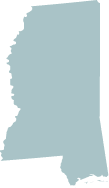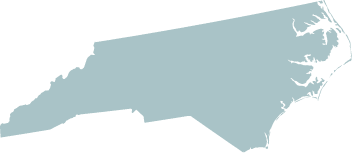 MISSISSIPPI
NORTH CAROLINA
Wherever you are on your recovery journey,
BRADFORD HAS A PLACE FOR YOU.
that your present situation
Since 1977, we've helped nearly half a million patients on their journey to recovery. Let us help you start yours!
For more information or immediate confidential help, please call us anytime, 24 hours a day, 7 days
a week.
*Alcoholic's Anonymous 12 Steps