Drug and Alcohol Rehab in Mississippi
Proven Addiction Treatment Programs
BRADFORD HEALTH SERVICES
SUCCESSFULLY TREATS
DRUG & ALCOHOL ADDICTION ACROSS MISSISSIPPI
BRADFORD HEALTH SERVICES HAS BEEN
SUCCESSFULLY TREATING
ALCOHOL AND DRUG ADDICTION
since 1977
At Bradford, we use evidence-based research to inform our practices, because we understand that all addictions are not the same. Our goal is to treat you where you are for who you want to become. In Mississippi, we offer compassionate care with a personalized treatment plan to match your specific needs and circumstances at every step of your recovery journey.
From onsite detox services and inpatient rehab to intensive outpatient and continuing care programs, Bradford's multilevel treatment approach sets you up for real, lasting recovery and a fulfilling, meaningful life. Our expert medical, clinical, and support professionals provide quality care accredited by the Joint Commission with outcomes recognized by leading insurance companies for our extensive history of success and continuum of care.
BRADFORD REHAB FACILITIES IN MISSISSPPI
Bradford has a program and place for you no matter where you are on your journey to recovery. Our rehab centers are located accross the Southeast and are within driving distance of Mississippi, offering proven treatment close to home.
Our rehab facilities located in or convenient to Mississippi:
One Call Can Change

Everything
We're here for you. Recovery advisors are available 24/7. 
RESIDENTIAL DRUG & ALCOHOL REHAB FACILITIES IN MISSISSIPPI
Bradford's inpatient rehab programs employ proven methods developed over decades to customize each patient's treatment plan. Our clinical professionals listen to you, learn your story, and address your physical, emotional, and lifestyle needs. We understand your needs and where you are because many of us have been there ourselves. 
The Estate at River Bend
Located in South Mississippi, Bradford's The Estate at River Bend campus offers modern facilities in the secluded beauty of the Gulf Coast.
Warrior Lodge
Our Warrior Lodge inpatient rehab center, convenient to Central Mississippi, offers proven treatment methods within the tranquility of nature.
Limestone Ridge
Convenient to Central Mississippi, our extended care facility offers a welcoming community where patients can comfortably address barriers to recovery.
Madison Campus
Serving North Mississippi, the warm and welcoming staff at our Madison facility provide the best care in an atmosphere of support and positivity.
Bradford's Outpatient Rehab Locations Convenient to Mississippi
Our outpatient rehab facilities, are located across the Southeast, many of which are convenient to Mississippi. Each of our facilities offer therapy programs with morning and evening sessions throughout the week to best fit your schedule. In an outpatient treatment program, individuals can engage in everyday responsibilities while living at home or in a supportive sober living environment. We also offer most outpatient programs via telehealth.
LONG-TERM ADDICTION RECOVERY PROGRAMS CONVENIENT TO MISSISSIPPI
A Reprieve for Women and A Reprieve for Men offer recovery from alcohol and drug addiction in a spiritually sound, home-like environment. Our programs feature complete immersion in the Alcoholics Anonymous' 12 Steps, focusing on developing a personal plan for building healthy relationships with their spirituality, community, and self.
The Bradford


CONTINUUM OF
care
Our complete continuum of care makes it possible to create an individual treatment plan for each patient, matching their specific circumstances and needs at every step of their recovery journey.
Our inpatient rehab centers offer intensive treatment programs for alcohol or drug addiction in a supportive residential environment.
Comfortable, safe, and supportive: our detox program helps you start your recovery journey on the right foot.
Our Extended Care program was created for patients who have difficulty establishing and maintaining    long-term sobriety.
Commute to addiction and mental health treatment while maintaining your life at home, and begin your recovery journey in a supportive community.
Our outpatient program offers morning and evening sessions throughout the week and can provide flexibility with your schedule.
Our Reprieve programs use a unique blend of reflection on the 12 Steps with community service and life skills programming to build a strong foundation of recovery.
IN MISSISSIPPI, DRUG & ALCOHOL ADDICTION IS A GROWING PROBLEM
Drug and alcohol addiction and overdose is a problem that has snowballed in recent years. Drug overdose deaths increased sharply in Mississippi, rising by 49% from 2019 to 2020. This increase placed them at the 5th highest increase in overdose deaths during Covid. There are many reasons that addiction and overdose rates have risen in Mississippi, including an increase in fentanyl-laced and synthetic drugs, misunderstandings about the cost of rehab, a stigma surrounding addiction, and social isolation. 
In 2020 over 2.4 million opioid prescriptions were given out, which is enough for 8 of every 10 Mississippians to get 1 opioid prescription.
15.2% of adults reported binge or heavy drinking in 2020. This is an increase of more than a percent over 13.6% reported in 2017.
Mississippi experienced 605 overdose deaths from 2020 to 2021, which is a 51.6% increase over the same time period a year earlier.
Alarming statistics like this are just the tip of the iceberg, showing the desperate need for effective drug and alcohol rehab programs in Mississippi. Bradford is committed to helping treat Mississippians with substance use disorders by giving them access to the care they need today. We continuously innovate our programming and services to provide the most effective care and support to communities across Mississippi.
For more information or for immediate, confidential help, we're here for you, 24 hours a day, seven days a week.
We accept insurance plans from most providers, including Blue Cross Blue Shield of Mississippi, United Healthcare, Humana, Aetna, and Veterans Community Care programs. Contact us for a free insurance verfication to find out what benefits are available through your plan.
What is the cost of addiction treatment in Mississippi?
The cost will vary depending on the individual and the program recommended. We accept most insurance plans at our locations in Mississippi. We also offer several payment options that make sobriety a reality for anyone.
What can I bring to a Mississippi addiction rehab?
A full list of what is and is not permitted at our residential facilities can be found on our Admissions page.
How long is/are your programs?
Bradford offers a variety of addiction treatment programs at all of our facilities across the Southeast, which means that program length will vary. Your length of stay will be determined by our clinical professionals after examining your individual needs and situation. 
What can I expect when I call the help line?
When you call our 24/7 helpline, you will connect with a empathetic, passionate professional who can answer any questions you have about the treatment programs we offer at each of our facilities. Our Care Coordinator will collect demographic and insurance info, take a brief assessment of your situation, and schedule your free, confidential consultation with our certified clinical team. Consultations can often be completed during your initial call and are generally 30-45 minutes.
What insurance do you accept?
To verify your benefits, visit our Insurance page. Our Patient Financial Services teams will help you understand your particular insurance carrier's coverage for addiction treatment and answer any questions you have.
Can I smoke in a Mississippi rehab facility?
There are multiple designated smoking areas at each of our inpatient facilities.
Is there a licensed medical professional on-site?
Our Mississippi residential facility, located in Lucedale, has a licensed medical professional on-site every day of the week.
Will I have a roommate?
Addiction is a disease that thrives in isolation. All of our residents at our Mississippi inpatient facility will room with someone to encourage accountability and fellowship.
Are cell phones/laptops/etc allowed in Bradford's Mississippi addiction treatment centers?
Electronic devices, such as cell phones, laptops, and tablets will be locked away during your stay to ensure that you get the most out of treatment. Phone calls will be allowed via an on-campus telephone two times per day.
Wherever you are on your recovery journey,
BRADFORD HAS A PLACE FOR YOU.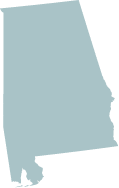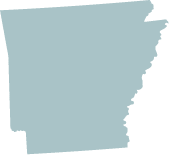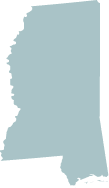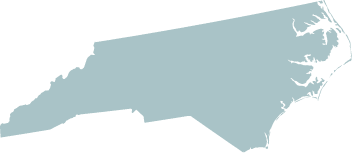 ALABAMA
ARKANSAS
MISSISSIPPI
NORTH CAROLINA
TENNESSEE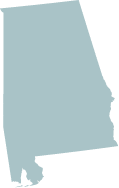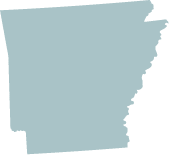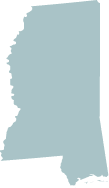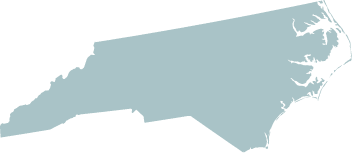 MISSISSIPPI
NORTH CAROLINA
Wherever you are on your recovery journey,
BRADFORD HAS A PLACE FOR YOU.
start paving another one.
Since 1977, we've helped nearly half a million patients on their journey to recovery. Let us help you start yours!
For more information or immediate confidential help, please call us anytime, 24 hours a day, 7 days
a week.